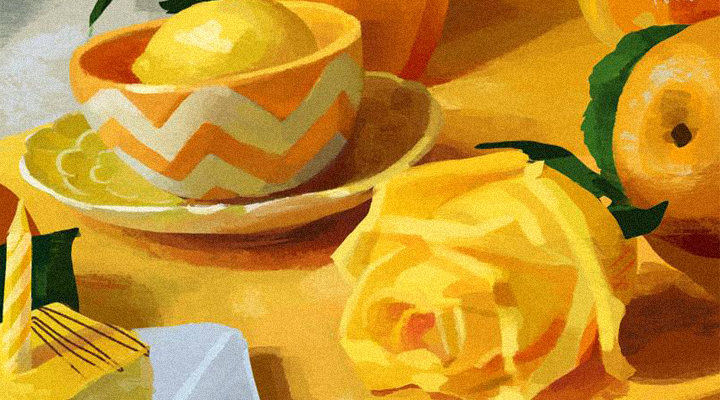 What better way to learn the artful use of color than by… one at a time!
Our Single Color Studies are a hit! Join our Magic Box Painting Coaches Tegan & Kevin for another study of a single color.

Sunday, April 30th at 3:30p PST.
Below, you'll find the link to join the live group…
Join Live:
Already A Magic Box Student?
Not A Student Yet?
All Magic Box 2.0 students are, of course, welcome to attend.
The Magic Box Live Group Painting Sessions meet throughout the month. It's a great opportunity for Magic Box students to connect, ask questions, share ideas and geek out about digital painting!
The Magic Box Live Group Painting Sessions are:
Available to all current Magic Box 2.0 subscribers.
Coached by experienced, friendly artists from the OA Community.
A place to get answers to your digital painting questions in real-time.
A place to practice painting in an "Open Studio" setting online.
A place to give and receive encouragement from your fellow Magic Box students.
Geared toward beginners and intermediate digital painters.
No pressure! If you're not yet comfortable painting in a group, don't let that stop you! Lots of folks come to just hang out, connect and learn. Wallflowers welcome!
These sessions will NOT be recorded.
Scheduled throughout each month to accommodate various lifestyles and time zones.
What If I Can't Join Live?
No problem!
We schedule our Live Group Painting Sessions to accommodate varied time zones and work schedules.
We hope you'll join us next time!
Connect with students in the Magic Box Facebook Group.
Stay updated on all Oatley Academy news with OA Now!
Find all Oatley Academy Events in our Calendar.
WOOOHOOOOO! We hope to see you there!