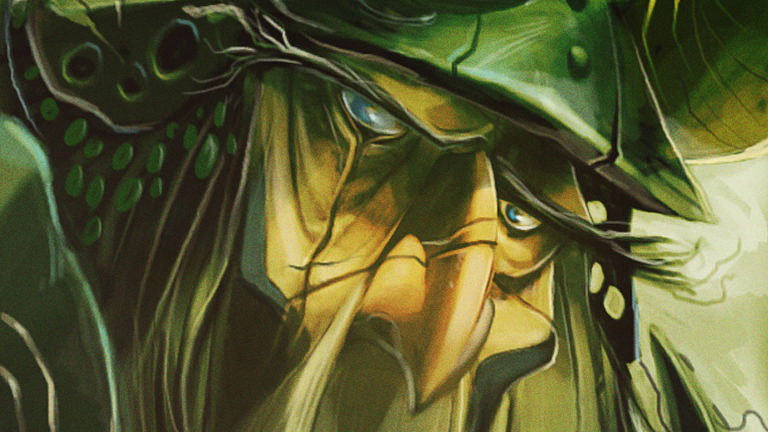 It's Aliiiiive! is our real-time, mentored course on Character Design for Animation, Games and Comics.
This course is taught by Brett "2D Bean" and Chris Oatley.
This FAQ will help you understand what to expect from the course and how to prepare for the audition process.
If you have further questions, simply email Oatley Academy Support and they'll take care of you.
How Many Spots Are Available?
We plan to offer between 20 and 25 spots in Brett and Chris' next It's Aliiiiive! course. Spots in future sessions will fluctuate based on the Mentors' availability.
Small class sizes enhance the personal experience and allow the Mentors to adapt to and focus on your specific needs, goals and dreams.
We also do our best to select students who we feel will elevate each other. We have had wonderful experiences with this process in previous OA courses.
How Does The Audition Process Work?
We give priority to current, active students. If you are a current, active student in The Magic Box, The Storytellers' Summit or The Backstage Pass, then you will receive an e-mail with the audition instructions for Round 1.
We will open auditions further to those on the notification list (and later to the main email list) if the course does not fill up with current students. We don't know for certain, but it seems likely that the course will fill up with current students.
Round 1 Applications will be accepted through an online submission form.
We will accept 40 auditions per week, until the class is full. When we have reached the maximum number of auditions for the week, the submission form will disappear. It will reappear the following week and we will accept up to 40 more applicants (if the class is not already full).
Round 1 auditions include a letter of intent and your three best portfolio pieces.
After you submit your application, you'll be granted access to the It's Aliiiiive! Auditions Forum.
The Oatley Academy team will be using the forum threads to communicate:
Important updates throughout the audition process.
The names of those who are accepted into Round 2.
The names of those who are accepted into the course.
We will also notify you via email if you are accepted into the Round 2 audition process.
Round 2 is a video interview.
The audition process is challenging because the course is even more so.
If you apply and are not accepted, please don't psych yourself out. There are many aspects to our decision making process. Plus, we plan to offer many more It's Aliiiiive! courses in the future!
To maximize your opportunity though, you might want to make sure you're avoiding the Audition Dealbreakers.
What Will We Accomplish?
Brett and Chris will teach you how to design good, compelling characters for animation, games and comics and provide insight on every aspect of a professional character design process – from story analysis to production style guides.
You'll gain a deep understanding of silhouette, appeal and how to make your characters feel alive.
…and if history is any indication, you will establish new, lasting friendships and collaborations with your fellow students.
When Does It Start?
We're still discussing the tentative date for the next It's Aliiiiive! course.
How Does The Live Class Work?
Class will meet for ten weeks via Zoom on Thursday mornings, PT. Class sessions are about 3 hours, give or take.
Homework will be given during most weeks.
In addition to the lessons, most of the class sessions will include assignment critiques. If you do not deliver a completed assignment by the deadline, you will not receive a critique. No exceptions.
If you miss more than two class sessions you will be removed from the class and your enrollment fee will not be refunded. (Devastating events like a family tragedy, etc. are the only exception.)
No lurking. Engage like a true professional. The Oatley Academy is not for passive consumers. This is a community of creators. We strive to provide the most personal art education you can find online. …and by "we" we mean the teachers, team AND students.
Please do not contact Brett directly about the audition process or for details about the course. Brett's job is to develop a great course, to be the amazing teacher and expert/ professional character designer that he is. One of the reasons we have a support team and a support tickets system is so our teachers don't have to get overwhelmed with messages and logistics and our applicants don't get lost.
Thank you – in advance – for being professional and cool about this.
Should I Go For It?
Although It's Aliiiiive! is definitely not a beginner course, artistic skill is not the main thing we consider. It's one of the last things we consider, actually.
We have found that communicative ability, professionalism, generosity, thirst for knowledge, ingenuity, grit and heart are far more effective predictors of success.