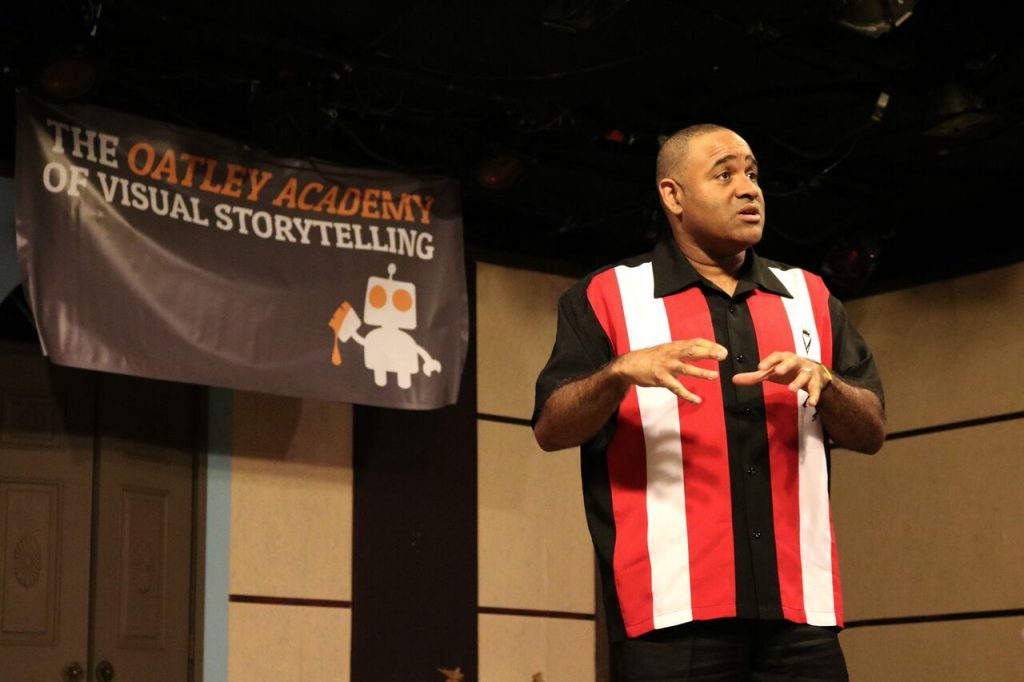 Hey, friends,
We had to make an abrupt change of plans about OA Day 2017.
Unfortunately, there are far fewer OA Students coming to CTN-X 2017 than in previous years.
Because of this, we did not receive anywhere near enough ticket sales to cover the cost of the OA Day event at Pop Secret Gallery.
Though this is, in one way, a bummer, we also take heart in the knowledge that OA Day has always been about one thing: Being together. So this year, it'll be simple and intimate – just like it was in the early days of OA.
Chris and The OA Team will be hanging out at Simmzy's Pub in Burbank from 6pm-close on Thursday the 16th. Please come, eat drink, chat and rant with us. It'll be delightful.

We look forward to hugging your heads off!
Chris
PS: Some additional details:
– We spoke with Brian and explained that we simply won't be able to afford to create an elaborate experience like last year. He was, of course, very understanding.
– We are currently processing refunds for the 25 students who purchased a ticket before the event was canceled.
– Click here for directions to Simmzy's Pub.