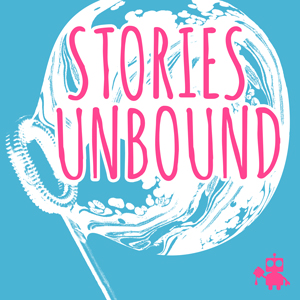 Shawna JC Tenney, the rest of Team OA and I are happy to *finally* announce the launch of yet another new Oatley Academy podcast: Stories Unbound: Your Guide To The Growing World Of Kidlit and Children's Book Publishing!
Stories Unbound is the first of five new shows that will launch in 2016 as part of "The Oatley Academy Podcast Network."
Could you please do us a small favor that will make a HUGE difference in helping us launch the show?
The show launches tomorrow. That's Wednesday, December 16th, 2015.
Could you please subscribe in iTunes, download all of the available episodes and – maybe – we can make enough of an impact to the attention of the iTunes team so they will help promote the show for us.
…and while you're there, if you would like leave a review, that will also help big-time!!!
Hear Chris & Shawna Talk About 'Stories Unbound':
We can't wait to hear your thoughts on the show!!!
Talk to you tomorrow on Stories Unbound!!!