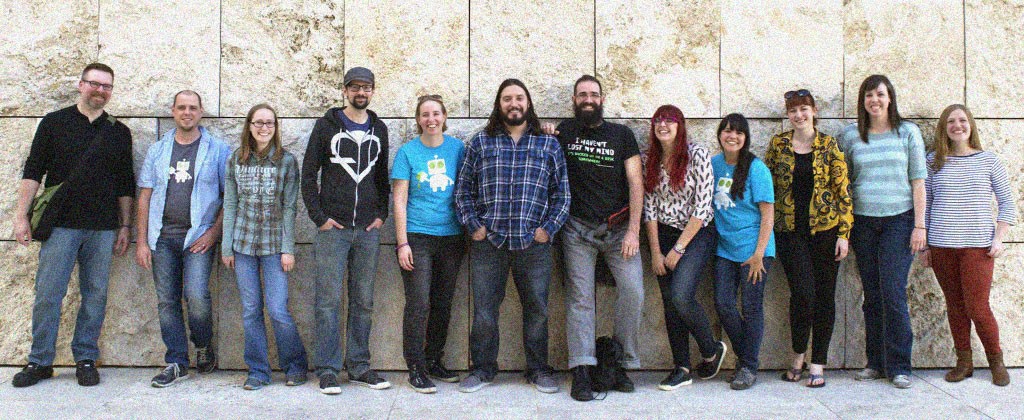 One of our Oatley Academy mantras is "If we aren't changing lives, then we aren't doing our job."
I know that might sound like an impossible ideal…
…but with an unapologetic belief in the transformative power of positive, creative community, and a team that strives to provide the most personal art education you can find online, that impossible ideal has become a reality over and over again.
Over the past two years, the team has grown from two, to twenty big-hearted dreamers from seven different countries. Please reach out and connect with us via our personal links. We love nothing more than cultivating meaningful relationships with visual storytellers from all over the world.
Also, to make it easy to connect with everyone quickly, we created a Team OA Twitter List.
Please reach out. Just start by saying "Hi!"
We already love you. (You may think I'm exaggerating, but I'm not.)
Stay strong. Stay close.
– Chris
---
Chris Oatley: Director of The Oatley Academy
Courses: Painting Drama 1 & 2, It's Alive! (with Brett Bean), The Storytellers' Summit (Formerly Oatley Academy Live!) and The Magic Box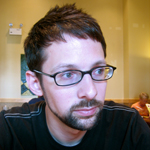 Producer/Host: The ArtCast, The Paper Wings Show (with Lora Innes and Justin Copeland), Escape from Art Jail (with Ejiwa Ebenebe), OA Now! (with Ânia Marcos)
Chris was a character designer and visual development artist at Disney for five years before he left to form his own online art school, The Oatley Academy of Concept Art and Illustration. Now he teaches composition and color theory, character design, and digital painting full time.
He actively co-hosts The Paper Wings Show alongside comic-creator Lora Innes and Marvel Studios' Justin Copeland, in an attempt to help visual storytellers find their creative voice.
On his personal blog and podcast, Chris answers questions about Digital Painting and Character Design for Animation, while also offering free Photoshop resources and tutorials. He also hosts interviews with industry professionals in the hopes of inspiring creatives by hearing other artists' stories.
Chris has contributed artistically to various animated films, television shows, video games, and music videos for companies such as Disney, Universal, The Weinstein Company, Activision and Geffen Records.
Ânia Marcos: Assistant Producer
Co-host: OA Now!
Ânia is the proud master of two lovely cats and resides in Portugal, the land of sun and wine.
Ânia cheerfully joined The Oatley Academy in March 2013 and has been an active member of the community ever since, spreading cuteness, love and joy to everyone she finds.
She also went through Magic Box and Painting Drama 1 courses and strongly recommends those to any artist who might be reading this.
After joining the ranks of Team OA in 2014, Ânia got struck by a lightning bolt of inspiration called Manny (Daniels) and teamed up with two other OA students to create an awesome illustrated storybook called Tales of Three.
Ânia deeply loves cookies, sushi and Pokémon. And cookies.
Ejiwa "Edge" Ebenebe: Assistant Producer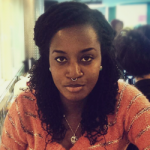 Host/ Producer: Escape from Art Jail (with Chris Oatley)
Ejiwa (you can call her "Edge") is a freelance illustrator currently residing in British Columbia, Canada.
Although Edge studied 3D Film Production at The Media Design School in New Zealand (prior to moving to BC), illustration is her main obsession.
Edge has since infiltrated The Oatley Academy family, by way of the Magic Box (2013) and Painting Drama 1 & 2 (2014-2015), and is well on her way to world domina- better art skills and general awesomeness.
In 2015, she joined Team OA as an editorial assistant. She also produces and co-hosts Escape from Art Jail with Chris Oatley.
Jessie Kate Patterson: Editorial Producer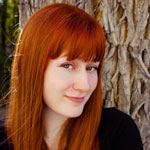 Jessie Kate's fascination with the way things and people work, as well as her upbringing in a family of entertainers has led her into the wondrous world of visual storytelling.
A costume designer with a penchant for production, she found herself drawn to Chris' enthusiasm for sharing his knowledge and finding ways to help others help themselves.
She loves being part of an active and thriving community where the common goal of mastery, is complimented by content and projects that facilitate personal and professional growth.
Jessie Kate is currently producing a variety of special projects for The Oatley Academy.
Oatley Academy Teachers:
Sarah Marino
Course: The Spark: Design and Visual Development for Animation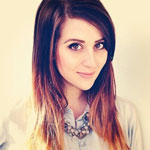 Sarah Marino graduated from Ringling College of Art + Design with a BFA in Illustration.
During the day, Sarah works as a Background Painter at Nickelodeon Animation Studio on the upcoming Nick Jr. show, Shimmer and Shine. At night, she illustrates children's books from her home studio.
She previously worked at Reel FX Animation Studios as a visual development artist, working on The Book of Life (2014), Free Birds (2013), Despicable Me: Minion Mayhem (2012), and Ice Age: A Mammoth Christmas (2011).
She has also had the pleasure of working within the publishing industry with clients such as Simon & Schuster, Candlewick Press, and Penguin.
Brett 2D Bean
Course: It's Aliiiiive! (with Chris Oatley)
Brett Bean is the Creator of Spaced Out! as well as a full-time freelance visual development artist and conceptual designer for projects and companies, big and small.
He owns and operates the company Drawn To It Studios, LLC which has contributed to film, TV, games both digital and analog, pitches, manuals, and books, as well as Brett's personal IP development and projects.
His client list includes Disney TV, Nickelodeon, Henson's Creature Shop, Penguin Books, Scholastic, Nerd Corps, Riot Games, Wizards of the Coast, Bento Box, Shadow Machine, The Hub, Space time Studios, Big Idea Entertainment/Dreamworks, Hasbro and more.
With a passion for travel, caffeine, volleyball, Tom Waits, and speaking in the a 3rd person vernacular, Brett can normally be found cooing with his newborn son, Finnegan Hobbes, or giggling with his wife, Julie Anne, as he works on his tan and artwork in California. He hopes to leave the world a little bit better for having him.
Justin Copeland: Co-Host of The Paper Wings Show
Course: Films on Paper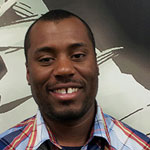 Co-Host: The Paper Wings Show (with Chris Oatley and Lora Innes)
Justin Copeland has long had a love of visual storytelling, cinematography and film history. This obsession continually inspires his work as a professional storyboard artist in the animation industry.
Justin's career began when he started developing new content at Top Cow comics, though his passion eventually led him to Burbank to pursue a career centered on film-making.
His incredible work and success while storyboarding for animated shows like Ultimate Spider-Man and Ben 10, opened the door for him to join the story department at Marvel Animation Studios in 2012 for their first ever animated series, Avengers Assemble.
In 2014, he left Marvel Animation Studios and joined The Oatley Academy team to teach our first course on storyboarding, Films On Paper.
He serves as one of the three co-hosting members of The Paper Wings Show.
In 2015, he joined Warner Brothers as a storyboard artist on an unannounced (but insanely cool) project.
Adam Westbrook
Course: The Storytellers' Summit (Formerly OA Live!)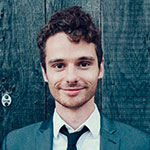 Adam Westbrook is a filmmaker from the UK, currently living in Paris.
He writes and directs The Delve Video Essays, short films which tell stories from our past and future and try to shine a light on who we are.
He started the project as a way to practice his visual storytelling and now shares the techniques he's learned along the way as an instructor for The Storytellers' Summit.
Adam's films have been nominated for a Webby Award and once Kobe Bryant phoned him up to tell him he's a fan.
Maike Venhofen
Course: The Storytellers' Summit (Formerly OA Live!)
Co-host: Story Ideas Daily (with Henrike Dijkstra)
Maike Venhofen is the co-writer and illustrator of the graphic novel Miss Ewe And The Stolen Garden. At The Oatley Academy, she is the host of Story Ideas Daily and an instructor for The Storytellers' Summit.
A storyteller at heart, she is always looking for ways to infuse her work with genuine emotion and whimsy characters. Being interested in all wonders of the universe, her Amazon wishlist is infinite and would take her more than a lifetime to read.
After joining  The Magic Box in 2014, Maike was enthralled to notice that art can be taught in a practical, yet inciting manner. An alumni student of  Painting Drama 1 and 2, she treasures The Oatley Academy community even more for their loving support and whole-hearted passion.
Maike currently lives in Germany.
Jenn Ely
Course: Unannounced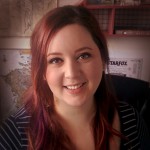 Drawn to animation for its collaborative nature, Jenn brings a traditional painting background into her work as a designer for film and television.
She has a particular love of color and believes that artwork truly comes alive when knowledge and technique collide with risk.
Jenn began her career in the entertainment industry at Laika in 2012. From art intern to P.A. and finally to concept development artist, she contributed artwork to the recent feature film animation The Boxtrolls, as well as an upcoming undisclosed development project. Most recently she worked as color stylist on Dreamworks' Puss In Boots television show for Netflix.
Jenn is thrilled to be a part of The Oatley Academy, a community and resource that has played a consistent role in her personal artistic journey from student, to animation professional.
Paul Scott Canavan
Course: Unannounced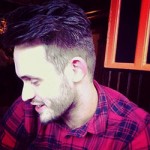 Apart from teaching at OA, Paul Canavan is the lead artist at Blazing Griffin. He also directed other games, including Distant Star: Revenant Fleet, The Thirty-Nine Steps, Dino Tribes and APB: Retribution.
His work is featured in multiple games, films, books and other publications, and he was also featured in Spectrum 22 and in Develop's '30 Under 30′ spotlight.
Paul is obsessed with creating beautiful, interesting, and most importantly, cohesive game worlds; the sort of places you'd love to explore, with the sort of subtleties that make game designers go "ooh".
Christophe Vacher
Course: Unannounced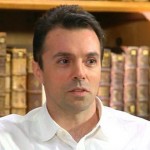 Christophe Vacher is a two-time Emmy Award Winner and 2010 Annie Award Nominee Art Director who has provided artwork for the animation industry and most major Hollywood Studios since 1989.
Originally French, he relocated to California in 1996, where he worked for Walt Disney Pictures, Dreamworks, Universal Studios, Focus Features and Hasbro, among others.
His credits as a background painter and concept artist include The Hunchback of Notre Dame, Runaway Brain, Hercules, Tarzan, Fantasia 2000, Dinosaur, Treasure Planet, and Shark Tale. He was animation Art Director on the movies Enchanted and 9, for which he was nominated at the Annie Awards in 2010. He recently won 2 Daytime Emmy Awards (2011 and 2012) for his work on the TV series Transformers Prime.
Christophe started to develop his personal work for art galleries in 1997. It can be seen permanently in several galleries and various collections in Europe and the United States.
Travel and music are a large part of his inspiration as well.
Podcast Hosts:
Shawna JC Tenney: Host of Stories Unbound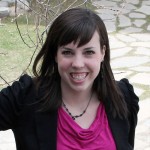 Shawna is a freelance illustrator with a passion for children's books. She graduated with a BFA in illustration from Brigham Young University in 2004.
During a time when Shawna was searching for a way to rekindle her passion for art after a bout of bad freelance jobs, she joined the first ever Painting Drama class at The Oatley Academy. Ever since then her passion for art, learning, and sharing knowledge has been renewed.
Shawna enjoys connecting with other artists and helping them along their journeys as she continues on her own.
Jessica Doll: Co-host of The DIY Animation Podcast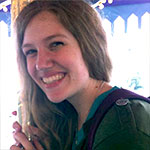 Everyone has a story worth sharing, and Jessica wants to help people embrace them.
Unwittingly guided by this notion throughout her life, and with the added rocket fuel that was Films on Paper, she has embarked on an epic quest to discover life, love, and the world around her.
Jessica Doll is a 2-d character animator and storyboard artist from the Midwest. When she isn't working, you most likely will find her wondering not only which project to pursue next, but what coffee will go great with it.
She hopes to make her loved ones proud. Thanks to their never-ending love and support, she wouldn't be where she is today – happy, filled with love, and pursuing her dream.
Lauren Morse: Co-host of The DIY Animation Podcast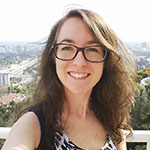 Lauren is a 2D animator and story artist living on the south coast of the UK, and is an alumnus of Painting Drama 1 and Films on Paper.
She is an avid advocate of personal projects and loves to play, with a have-a-go attitude.
Lauren lives for encouraging people in their projects and dreams, and seeks to share a glimmer of hope in all that she does.
Her own full-time project is a traditionally animated 2D short called Syd & Squid, about two best buds – a surfer and a giant squid – and all the rad adventures and silly trouble they get up to.
Her love for creating runs so deep that, even in her down time, she'll be dreaming about the next project and trying to fit it in somewhere; she just can't help herself.
If there is a moment when she's not thinking about projects, she'll happily watch the sunlight through the trees, or catch up on the women's pro surfing.
Amanda Duarte: Co-host of Brasilustrando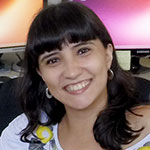 Amanda is an illustrator from Brazil and owns an art studio called Limetown Studios, where she works mainly with illustration, visdev and design for games, children's books and advertising.
Before creating Limetown, Amanda's had experience working in different areas of visual arts, such as art direction, graphic design, creative retouching and, of course, illustration.
She graduated in Advertising in 2009, and since then has taken many art classes, both live and online, including Painting Drama and The Magic Box at The Oatley Academy.
She is very passionate about creating cute characters, watching TV shows and drinking coffee.
Gustavo (Gus) Lima: Co-host of Brasilustrando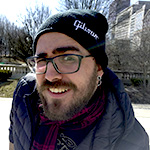 Gus is an illustrator from Brazil, and not a very good singer.
He owns an art studio called Limetown Studios with Amanda Duarte, who also happens to be his wife. Together, they create visual assets for games, children's books and advertising.
Before Limetown, Gus worked for several years as a Wizard! Oh wait… right, a tattoo artist – branding people for life, with his doodles and his charms. After that, he worked at a major advertising art studio in Brazil as a 3D generalist, where he discovered his passion for Visual Development.
Gus has also taken a bunch of art classes, both live and online, including The Magic Box at The Oatley Academy.
He wishes he could play like Clapton, look like McConaughey and create his own Final Fantasy… but we can't have it all, right?
Story Group Coaches:
Zijian (Zi) Yan

Zijian Yan, known by friends as "Zi", is a visual storyteller working in Los Angeles.
Zi studied music theory and composition at New York University before earning an MFA in film directing and screenwriting at Columbia University.
After enrolling in The Oatley Academy's Painting Drama 1 and The Storytellers' Summit (Formerly OA Live!) courses, Zi discovered the most vibrant, talented, and positive art community he has ever known.
Catch him in any moment and he'll be in mid-geekery: composing a melody, deconstructing a film shot-by-shot, or annotating a screenplay.
He's thrilled to be part of OA and to support its immense well of inspiration, knowledge, and community.
Carolyn Arcabascio

Carolyn Arcabascio is a writer and illustrator.
At age 8, she somehow scored an electric typewriter and penned her first book of illustrated poetry.
She kept on writing and drawing stories until she eventually earned a BFA from the University of Massachusetts, and now she's one-fourth of the creative team at Morning Noon & Night Productions, a collaboration borne out of The Oatley Academy community.
She lives in New Hampshire with her husband and two high-maintenance terriers.
Britny Lewis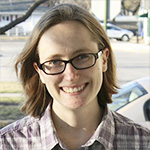 Britny Arnett dreams of telling stories.
She graduated college in 2013 and joined The Oatley Academy's Magic Box that same year.
Since then, she has fallen in love with the art of story, both in word and in illustration. She has a special passion for horses and is a sucker for any story that includes a horse in it.
She currently works as a graphic designer, specializing in advertisement design.
In 2014, she joined the third generation of Painting Drama students and also attended Painting Drama 2 in the winter of 2015.
Henrike Dijkstra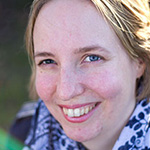 Co-host: Story Ideas Daily (with Maike Venhofen)
Henrike is from the Netherlands and fell in love with stories and art of all kinds as a child. Discovering animation especially made her want to be a visual storyteller.
She aims to make her own impact full stories with memorable characters. Currently she is working on a webcomic called Recollection City and writes for Emma and the Oofles. Her newest endeavors involve being a Host for The Storytellers' Summit's Story Groups (Formerly OA Live!) and being the Co-host for Story Ideas Daily.
She also has a blog at pencilsandstories.com where she posts about stories, her own processes and actionable steps towards more creativity. Henrike hopes to inspire other people to work on their own art and stories.
In 2012 she found the wonderful global community of The Oatley Academy through the first generation of Painting Drama.
Scott Wiser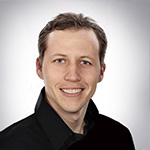 ​Scott Wiser is a professional character animator and has worked in games, TV, commercials and film.
A man of faith, family, and fun, he is the creator of the successfully Kickstarted illustrated novel, Vanishing Ink, which he has pitched as a feature film at several studios.
As he continually creates books and films, Scott affirms that collaboration is one of his greatest tools.
He loves people and hopes to change many lives for the better through his art and service.
Robin Childs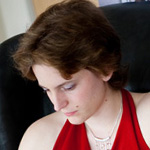 Robin is a storyteller, illustrator, editor and career coach.
She's published her own comics since 2002 and has produced nearly 2,000 pages of work on multiple projects.
Formerly an engineer, in 2012 she started her own company, Moko Press LLC, to pursue her storytelling endeavors.
She's published three books in her series LeyLines with a fourth book and a brand new series called Wavemen on the way.
As a coach and editor, she enjoys putting her analytical skills to work helping people realize their own creative dreams.
Studio Group Coaches:
Sarah Mills
Sarah Mills is a serial plant collector, dog lover and artist, last sighted somewhere in North Carolina. Best known for mild-to-moderately informed opinions on Literally Everything. Sarah picked up digital painting in her early teen years and has yet to kick the habit.
She thrives on learning and exploring related skill-sets and has spent most of her career as the "go-to artist" to solve any given creative need. In her off-time all she does is draw Pokemon.
Sarah joined The Oatley Academy in 2013 through The Magic Box, lured in by the community, and hasn't yet figured out how to escape (or if she wants to.)
She's an alumnus of Painting Drama 1 (2015, G4) and Painting Drama 2 (2016, G3,) so it looks like she'll just live here a while.
Melissa Dow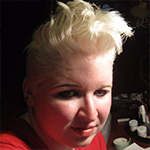 Melissa is an illustrator and visual development artist living in Portland, Oregon.
Even though she has been making art ever since she could pick up a pencil, when she was younger she was interested in studying medicine. In the years since, she has discovered that becoming a mad artist-scientist is a much better idea.
She graduated from the Pacific Northwest College of Art in 2007 with a BFA in Illustration, and found The Oatley Academy in 2014 through The Magic Box.
Throughout 2015-2016 she has had the incredible honor of being a part of four mentored OA courses, including: The Spark with Sarah Marino, It's Aliiiiive with Brett Bean and Chris Oatley, and Painting Drama 1 and 2, with Chris Oatley.
Her life changing experiences with the courses at OA has completely transformed her approach to visual storytelling, and intensely focused her goals towards perusing her creative dreams.
She is an insomniac, and has an affinity for all things strange, rock n' roll, and Lynchian. If she were a type of shoe she would be a hat.
Melissa is currently working on several personal projects and building her portfolio.
She is beyond excited to be a part of the amazingly passionate and talented OA Community, and is constantly inspired by the mind blowing artistic growth all around her.
She loves that OA is the kind of place that encourages us all to be brave, be amazing!
Tegan Clancy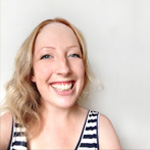 An Aussie Illustrator who loves to design and paint with color!
After discovering her passion for concept art while travelling the world, she was lucky to be a part of the first generation of Painting Drama 1 & Painting Drama 2. Tegan has become a little addicted to practicing and observing how color & light works everywhere she goes!
After many years experience in the graphic design industry, she now works as a freelance Illustrator for a variety of clients. Tegan is passionate about designing strong environments with emotional lighting to match.
Kevin Scarborough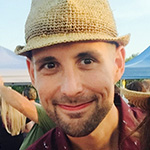 After graduating from an animation school in Toronto, Kevin got his first jobs at a small studio as a Background Artist, Story Boarder, Animator and Matte Painter. He has also taught college classes in his home town of Buffalo, New York.
When Kevin's girlfriend (now wife) was offered a job in New York City, he followed her and took time to learn more about what it takes to become a Visual Development and Color Artist in Animation. This was also when he found The Oatley Academy and the Paper Wings Podcast.
He became a first generation Painting Drama 1 and 2 student and cherishes the relationships he's made through The OA community.
Currently freelancing, he loves painting traditionally and digitally; he still practices animating and life drawing. If he's not laying down funky jazz songs on his trumpet or running half marathons, Kevin is interested in chatting about animation history and anything art related!
He is also devoted to preserving the welcoming atmosphere that is so special and unique to The Oatley Academy!
Oatley Academy Support:
Érika Casab: OA Support Ninja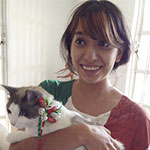 Érika is a workaholic Mexican Cat-Lady, daughter of a magician and coffee vacuum.
She's a comic artist for Corteza Editorial and a freelance illustrator. Érika studied Animation and Digital Art in her homeland: México City.
During this time she found her passion for Visual Development, Storytelling and construction of stop-motion puppets – which lead her to The Oatley Academy in 2013.
In this magical place, she found a loving family, awesome collaborators and inspiration embodied in numerous ways. She happily started with The Magic Box and short after enrolled in the first generation of Sarah Marino's Magic Box Mentor Sessions.
Érika cheerfully joined the OA Team by working on support, so she could give back some of the love she has received.
Matt Ashcraft: Technology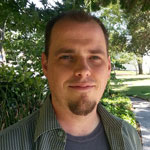 Matt has been bending code to his will since 2006. He's built websites and online tools for artists, design firms, and major corporations.
As a lifelong student of storytelling – particularly myths, folktales and ghost stories – the life of a freelance developer did not feed his passion. Matt decided to pursue webcomics, even though he had no schooling or much drawing experience.
Though he spends most of his time staring into the Matrix, he happily juggles his evenings and weekends raising young twins and making art.
Matt brings his web expertise to ChrisOatley.com to help Chris make his mad schemes a reality.
Welcome Team:
Emanuel Daniels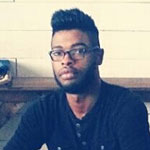 Having a passion for illustration and animation at a very early age, Manny has always had a penchant for using the art to tell stories.
Drawing inspiration from nature, fashion, literature and culture (he is an enthusiastic language learner), Manny constantly seeks new and varied influences to tell relevant and impactful stories through art.
Manny recently left his full-time job to pursue freelance illustration and work with The Oatley Academy.
I think I've learned to dream twice as big since I joined OA team – Manny Daniels
María Paiz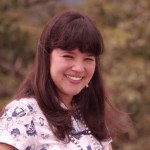 María is based in Guatemala City as a graphic designer by day and a freelance illustrator and character designer whenever-she-can.
Her first contact with the arts was at 3 years old when her father taught her to read with poetry. Still 3, she also started acting and has never left the stage since. This continued relation with the stage is what cultivated her love for storytelling and characters, coupled with her love for reading and learning languages.
Brimming with energy and enthusiasm, she firmly believes in the power of hugs, a smile, and chocolate to make anyone's day brighter.
Now, she has the chance to bring this enthusiasm to the The Oatley Academy, and to be part of the community that has inspired her from day one to follow and really work for her dreams.
Derrick Utz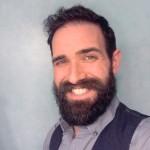 Derrick is a professional designer living in Texas with his wife and two children.
He is a graduate of The Art Institute of Dallas with Honors and serves as the Sr. Graphic Designer of a major manufacturing company with a 30 year history of serving their customers.
He's working on two major personal properties of children's and youth age books, and will soon be launching his first Kickstarter to fund the charity leg of his current children's book project.
Copywriters:
Mara Roberts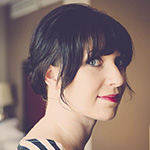 Mara is a writer living in New York City.
As the senior copywriter for an entertainment advertising and marketing agency, she gets to write things for Broadway and Off-Broadway theater, as well as cultural institutions throughout NYC.
Her freelance work includes everything from creating web series headlines to managing the social media platforms for an accounts receivable organization. In addition, she usually has a personal project or two in the works.
When she is not writing things down on purpose, Mara is making stuff up on the spot with a couple of different improv comedy teams around the city.
She met Chris way back in their Columbus, Ohio years and has been a friend and fan ever since.
Mara is an occasional dabbler and life-long appreciator of all things art, animation, and illustration, and is super excited to a part of The Oatley Academy team.
Austin Light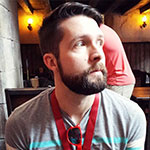 Austin Light is a writer-illustrator from Charlotte, NC. He is the author and artist behind Movie Title Typos.
By day he works as the Senior Creative Producer for Red Ventures, a marketing and technology company.
His day job has him writing copy and making websites for a variety of brands including Verizon, AT&T, and Directv.
By night Austin does even more copywriting, for folks like Rubbermaid, Gamespot, and now, The Oatley Academy.
He also writes and illustrates books, two of which (a book of comics about fatherhood, and a young adult novel) should hit shelves in 2017.
Austin joined The Magic Box in 2014, and participated in Sarah Marino's mentorship that same year. Then he was on a segment of the ArtCast with Sarah and Chris, which kicked off what his wife calls his "bromance with Oatley."
Media Team:
Don Yoakam: Video Editor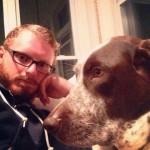 Don is a recent alumni, graduating from the Columbus College of Art and Design in spring of 2014 with a BFA in Animation.
He currently lives in his hometown of Delaware, Ohio, working as a full time freelance artist.
A storyteller at heart, he hopes to one day be working full time as a story artist in the animation industry. Shortly after graduation, he was asked to join The Oatley Academy team, and has loved it ever since.
RJ Draper: Video Editor
RJ is a video editor with 6 years of experience working in the television industry.
His work has been featured across the airwaves internationally by multiple cable companies, and on various platforms. At night he moonlights as an aspiring concept artist.
Upon meeting the OA staff in person at a Comic Con, and receiving both an exciting and inspiring portfolio review, he enrolled in Painting Drama 1 & 2.
After leading his video skills to the OA team for the infamous Project Cray-Cray, RJ has become a permanent video mercenary for the OA team and handles the refinement of The Storytellers' Summit (Formerly OA Live!) lessons.
Elly Medeiros: Audio Editor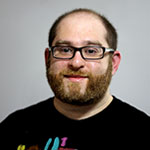 Elly is a Brazilian born aspiring storyteller living in sunny (and rainy) Florida.
After spending 8 years working on the post-production dubbing world, he decided to take the plunge into his first love: drawing things and thinking up stories.
He is super passionate about animation, games, creating shirt designs and cheering everyone around him with bear hugs and cookies.
Elly has been an active member of The Oatley Academy community since 2012 and he has been bestowed the pleasure of being the editor of Escape From Art Jail.
He's also a member of the Space Bear coalition.
Kevan Chandler: Audio Editor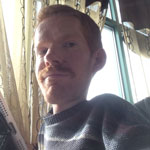 Kevan is a freelance audio editor by day and a novelist by night (sometimes the other way around).
He graduated from John Wesley College with a Counseling degree in 2010, but an ever-persistent creative itch drew him back to his roots in sound engineering and storytelling.
After self-publishing three novels and working in radio for a few years, Kevan reconnected with old family friend, Chris, who offered him the best job in the world. He currently serves as editor and co-producer on the Paper Wings Podcast and Chris Oatley's Artcast.