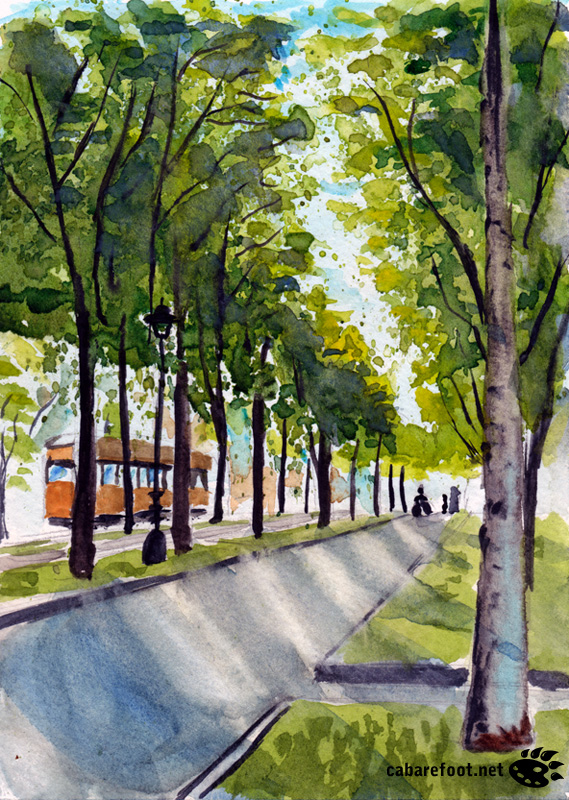 Sketch Travel is daydream fodder; that once-in-a-lifetime trip planned for "maybe someday," if at all.
"Maybe someday" we'll have the energy, the money, the time… But travel is expensive and complicated.
Meet Réka Kovács and Caleb Barefoot: Sketch Travellers and rockstar Oatley Academy students who have managed to make Sketch Travel an active part of their lives.
For this Live Panel Discussion, Reka and Caleb will share creative solutions and money-saving tips that made their life-changing Sketch Travel journeys a reality.
Panelists: Réka Kovács, Caleb Barefoot, Sarah Mills (Magic Box Painting Coach and Social Media Manager for The Oatley Academy)
Saturday, April 22nd at 9am PT.
Below, you'll find the link to join the live session…
This Live Session Has Ended!
Already A Student?
Not A Student Yet?
Thanks to our guests and attendees that made this a great session!
What If I Missed This Session?
No problem! After the live session is over, the session link will stop working.
The recording will then go to our editors for a professional polish (as long as the recording works – and it usually does.)
Once it's ready, we will post the video in the Inspiration Category of The Backstage Pass.
WOOOHOOOOO! We hope to see you next time!