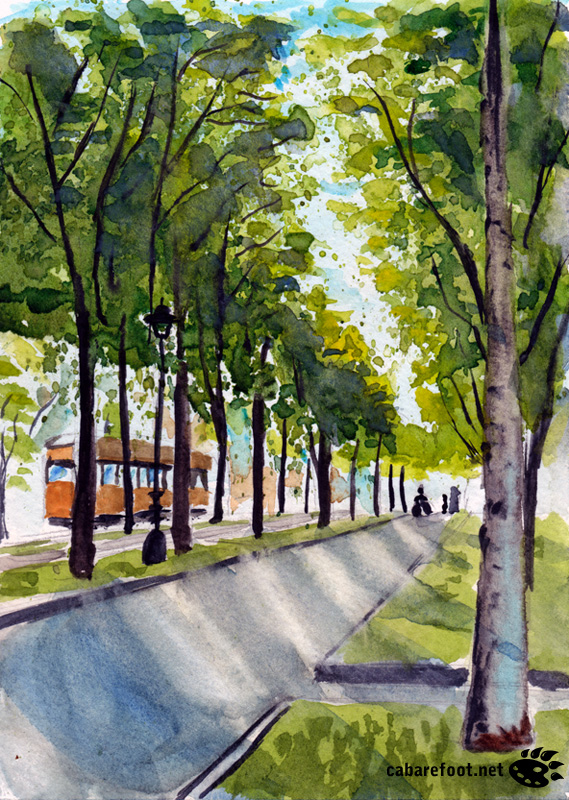 Sketch Travel is daydream fodder; that once-in-a-lifetime trip planned for "maybe someday," if at all.
"Maybe someday" we'll have the energy, the money, the time… But travel is expensive and complicated.
Meet Réka Kovács and Caleb Barefoot: Sketch Travellers and rockstar Oatley Academy students who have managed to make Sketch Travel an active part of their lives.
On this Live Panel Discussion, Réka and Caleb share creative solutions and money-saving tips that made their life-changing Sketch Travel journeys a reality.
Panelists: Réka Kovács, Caleb Barefoot, Sarah Mills (Magic Box Painting Coach and Social Media Manager for The Oatley Academy)
Questions Answered:
What makes sketch travel uniquely beneficial?
How can I make sketch travel possible?
What makes a good field-sketching setup?
Can I practice plein air virtually?
This Lesson Is Available Exclusively To Oatley Academy Students.
Already A Student?
Not A Student Yet?