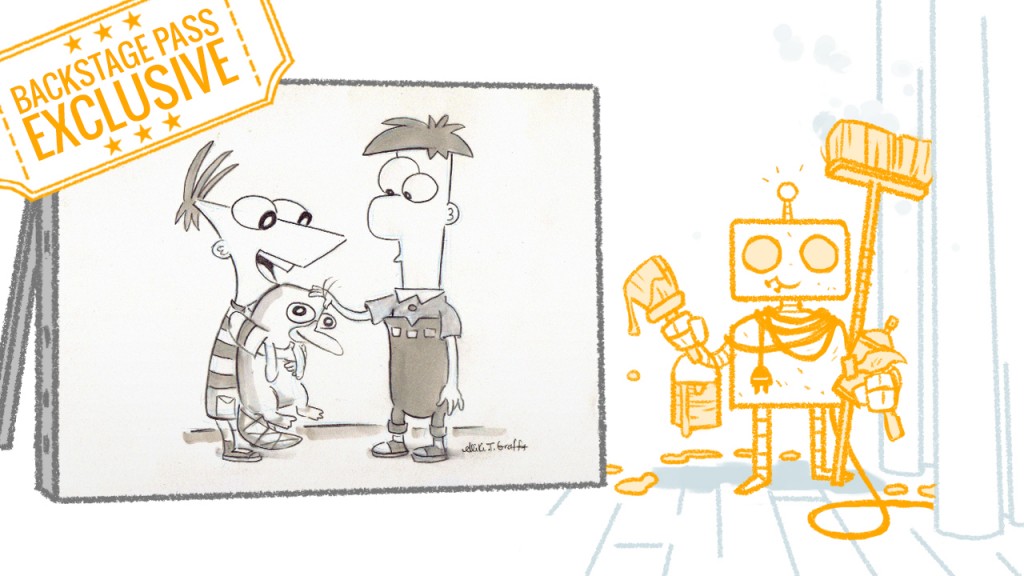 Aliki Theofilopoulos Grafft describes her career as "failing upward."
She broke-in during the TV animation revolution and has since accumulated numerous impressive credits including: animated series creator, director, storyboard artist, writer, emmy-nominated songwriter and voice actor.
This Extended Interview Contains Almost Half An Hour Of Extra Audio:
The artistry and emotional power of cartoons.
How Aliki practically applied her love for cartoons.
Her adventures as a PA at Hanna Barbera.
And the rest is history? No!
Growing (painfully) through character design.
The art and heartbreak of pitching.
Phineas and Ferb.
Being a mom in animation.
The road maps of storytelling.
This Extended Interview Is Available Exclusively To Oatley Academy Students.
Already Subscribed?
Haven't Subscribed Yet?