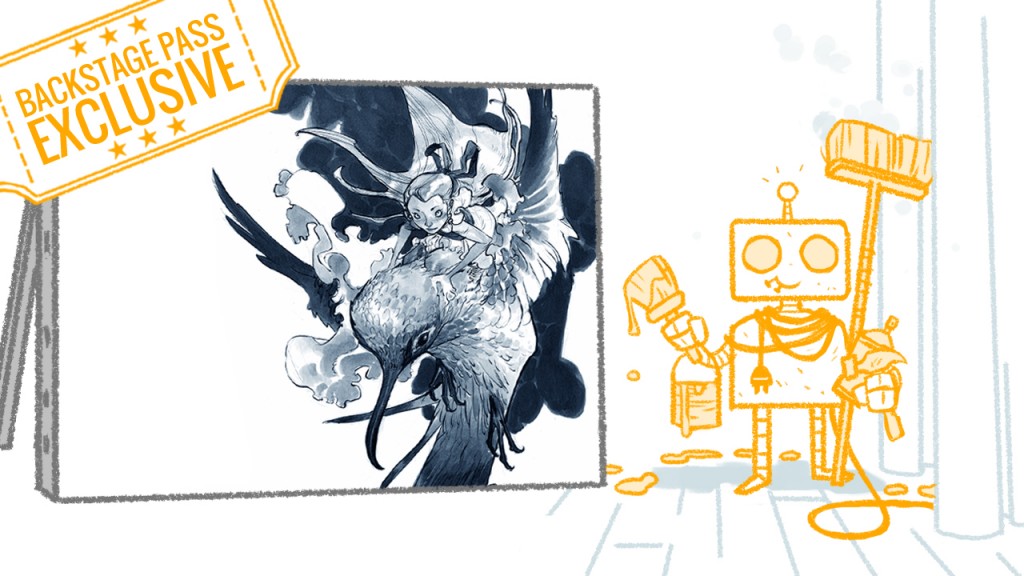 Eric Canete's unique drawing style demonstrates layer upon layer of artistic mastery: Anatomy, character, caricature, composition, storytelling…
After 20+ years of trend-setting work in story, games and comics, his style is as distinct and intense as ever. So you might find it hard to believe that such beautiful work was once rejected by industry gatekeepers.
This Extended Interview Contains fifteen Minutes Of Extra Audio:
Eric describes how his art was fostered by competition.
The key is healthy obsession.
The premonitions of professionalism.
Moving to the U.S. with the help of James Bond.
The Little Mermaid was a game-changer.
Uncanny X-Men to Aeon Flux.
Eric discusses Run, Love, Kill and working with friends.
Three fascinating things about storyboards…
This Extended Interview Is Available Exclusively To Oatley Academy Students.
Already Subscribed?
Haven't Subscribed Yet?